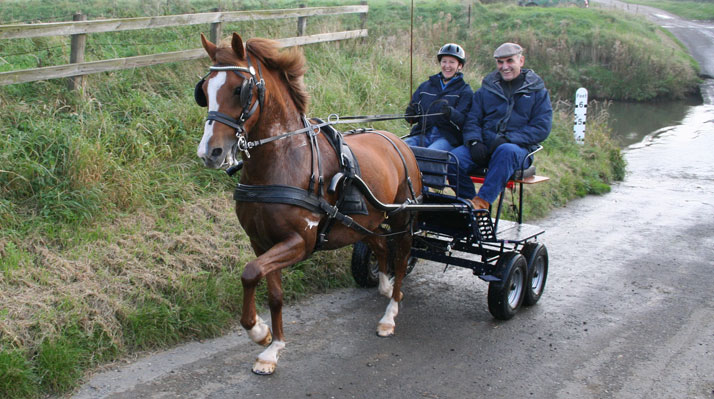 The Bennington Fun Bug is our answer to the question "Isn't Carriage Driving elitist, difficult and expensive?"
Whilst very clearly a "fun" carriage, the Bennington Fun Bug is a fully capable, competitively priced carriage, designed with newcomers in mind and of course, built to Bennington's legendary quality standards.
The Fun Bug has become one of our best sellers and has provided many newcomers with a safe, simple and fun introduction to the pleasures of carriage driving. For further product details, news and our "owners stable", please use the links on the top right of this page.