Bennington Fun Bug (Ref.210)
Bennington Fun Bug (Ref.210)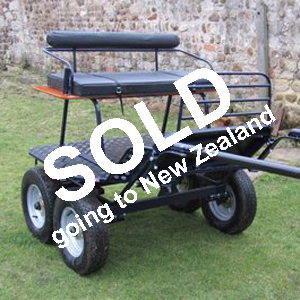 Model: Bennington Fun Bug - SOLD
Size: 13 -14.2hh.
Colour: Midnight blue metal work.
Wheels: 19" diameter wheels with pneumatic tyres.
Extras: Detachable double seat with flat cushion, steel tube whip holder, detachable back step.
Additional Information: 5 years old but never been used, stored in dry barn so as new.