Bennington Spirit (Ref.166)
Bennington Spirit (Ref.166)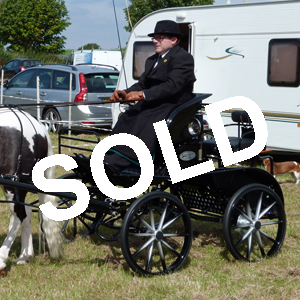 Model: Bennington Spirit -SOLD
Size: 11hh to 13hh
Year: 2011
Chassis Number:
Colour: Black with silver star burst to wheels
Extras: underseat storage for spares, rear grooms seat, extending axle, shaft covers and lamps
Additional Information: For sale, due to health reasons. Purchased last year and competed twice at North East driving trials, as new. Drives like a dream, very comfortable.