Bennington Buccaneer Competitor (Ref.156)
Bennington Buccaneer Competitor (Ref.156)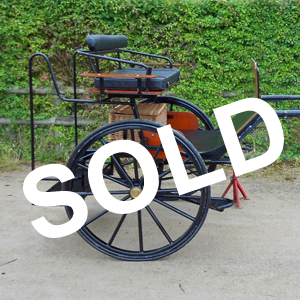 Model: Bennington Buccaneer Competitor - SOLD
Year: 1999
Chassis No: 6991
Colour: Black with brass fittings
Size: 13.2hh to 14.2hh
Wheels: 37" diameter aluminium wheels
Extras: Wicker basket and frame
Additional Information: Parabolic semi elliptic springs, Detachable back step, Screw mechanism for simple balance adjustment. Axle extends to 138 cm for cone driving. Versatile vehicle, suitable for many aspects of carriage driving. Dismantles to fit in one side of a trailer, see Bennington Carriages website for illustration.