Bennington Backstep Buggy ( Ref.127)
Bennington Backstep Buggy ( Ref.127)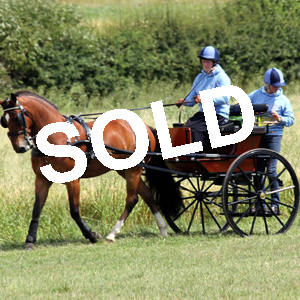 Model: Bennington Backstep Buggy -SOLD
Year: 2001
Size:14hh to 15.3hh
Colour: Black
Wheels: 43" dia
Additional Information: Ideal for pleasure driving, Local & County Shows, Rallies, Cones competitions etc. This vehicle has done a bit of everything!! (It was the winning vehicle for the first "Osborne Exercise Vehicle Championship" held at Burghley Horse Trials). As well as this home it has had one previous owner who bought new from Bennington. In excellent condition and has always been stored under cover.

Only for sale as owner giving up

Extras: Comes with Extending axle, double seat cushion, Wedge & flat cushion, Lamp brackets, whip holder, rain rail, Brass furniture.