Kicking Strap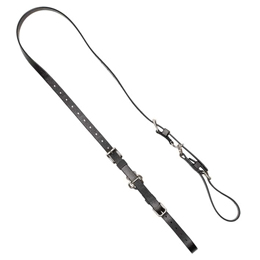 Zilco Kicking Strap - Multi adjustable, Quick Release
This lies over the horse's rump and attaches to each of the carriage shafts ( you may need to add side dee's to stop it moving ) It helps to prevent horses bucking when in the carriage.
It is fitted with stainless steel quick release fittings on each side for safe, easy removal in case of an emergency.
Suitable for four wheeled vehicles that have low or very wide shafts. It is extra long with plenty of adjustment.
Minimum length - 49 ". Maximum length 74". Width: 25mm
Code: 444491
Price: £85.99