SSG Digital Carriage Driving Glove
SSG Digital Carriage Driving Glove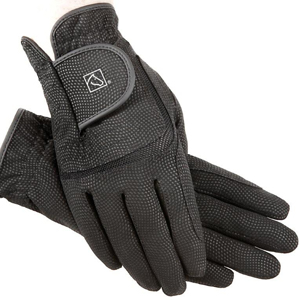 SSG Digital - Carriage Driving Glove
The surface of the fabric microscopically contured with 'Square Grove Technology' to give you non-slip grip in wet or dry conditions.
The ultimate in feel, grip, breathability and finally, durability. Attractive digital pattern increases grip and wear.
Colour : Black
Sizes: 6, 7, 7 1/2, 8, 9 & 10
How to measure your glove size: Measure around your hand at the widest part, excluding thumb. The number of inches will equal your glove size.
Price: £37.00