Team Bennington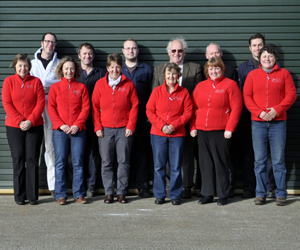 The team at Bennington shares a common goal – to use their exceptional skill and expertise to produce and support the very finest carriages. Many of the team have worked with us for over 20 years and have been instrumental in Bennington's success. Central to this success is the acknowledgement that a Bennington Carriage is the product of a team effort where everyone strives for perfection in every detail. The precision of each weld, the perfection in each stitch and the flawless paint finish demonstrate the unmistakable quality that is unique to a Bennington Carriage. This level of perfection can only be achieved by the effort, dedication and skill of the Bennington Team who, in our humble opinion, are the finest team of carriage builders working today.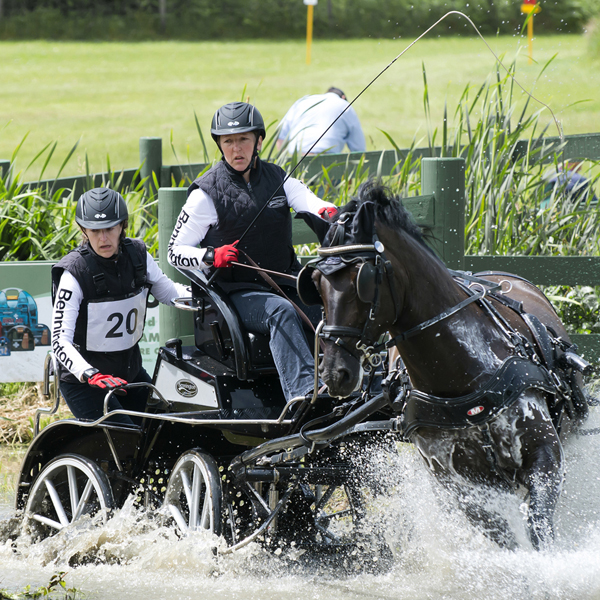 The Bennington Driving Team
"Team Bennington" comprises Michael and Margaret Mart's daughters Sue and Wendy, who have competed in all aspects of carriage driving from an early age. Supported by a team of friends, family and the dedicated Bennington staff, Team Bennington competes in the Horse Driving Trials Advanced Single Pony class. Sue and Wendy have represented Great Britain on numerous occasions including 2009 World Championships in Germany, 2015 Breda World Pony Championships Team Bronze Medal Winners, 2015 National Champions Advance Single Pony and have had many successes to date including winning their class in the prestigious Royal Windsor International Horse Trials.Demonstrating Bennington's significant commitment to the sport, Team Bennington provides the perfect opportunity to test new Bennington products and obtain invaluable feedback from customers. Check the "Latest News" page for regular Team Bennington updates.