Sport Makers Workshop - April 2012
Sport Makers Workshop - April 2012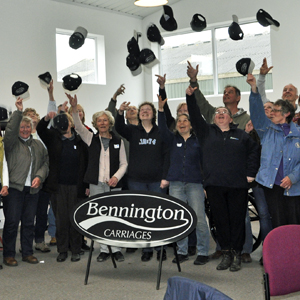 Sport Makers Workshop - April 2012
Adults from Bennington Carriages become Sport Makers
22 horse enthusiasts from the Newark area have made a pledge to get people playing sport.
A Sport Makers workshop was held last week at Bennington Carriages, which inspired them to give something back to the community and volunteer at local sports sessions and events.
The adults were all part of the 'Driving Back to Sport' programme, set up through Sport England to give 'mature' horse enthusiasts the opportunity to try their hand at the exhilarating sport of carriage driving.